Wrexraw
Regular price
Sale price
£15.00 GBP
Unit price
per
Sale
Sold out
BARF Complete for Dogs is a 100% natural, balanced and species-appropriate all-round supplement developed for dogs on a BARF (Biologically Appropriate Raw Feeding) diet. This carefully crafted mixture with herbs provides your dog with the necessary essential nutrients and vitamins they need daily for a healthy and happy life.
Benefits, Ingredients & Instructions
Up to 5 kg: 2 g daily
5 - 15 kg: 4 g daily
15 - 30 kg: 6 g daily
30 - 45 kg: 8 g daily
From 45 kg: 10 g daily
Benefits of BARF Complete Supplement: 
✔ Helps to ensure that your pet is on a sustainable and balanced BARF diet
✔ Covers your dog's daily vitamin and mineral requirements
✔ 100% natural with no artificial additives, extenders or other by-products
✔ High-quality ingredients
✔ Suitable for all dogs from 9 months of age
How does BARF Complete Supplement work?
Our BARF Complete Supplement covers your dog's daily vitamin & mineral requirements and can naturally promote health and well-being.
Ensuring that the nutritional needs of your pet are covered will allow your dog to reach his or her full health potential. The positive health effects for your pet can include boosting metabolism, improving coat condition, facilitating cell renewal, fighting free radicals and stimulating digestion which supports weight loss in overweight dogs.
Due to the selected composition of the supplement, the mixture is suitable for both older and young dogs from 9 months of age.
The product comes as easy-to-use powder-form, which can be mixed in with your dog's raw feed diet.
Share
View full details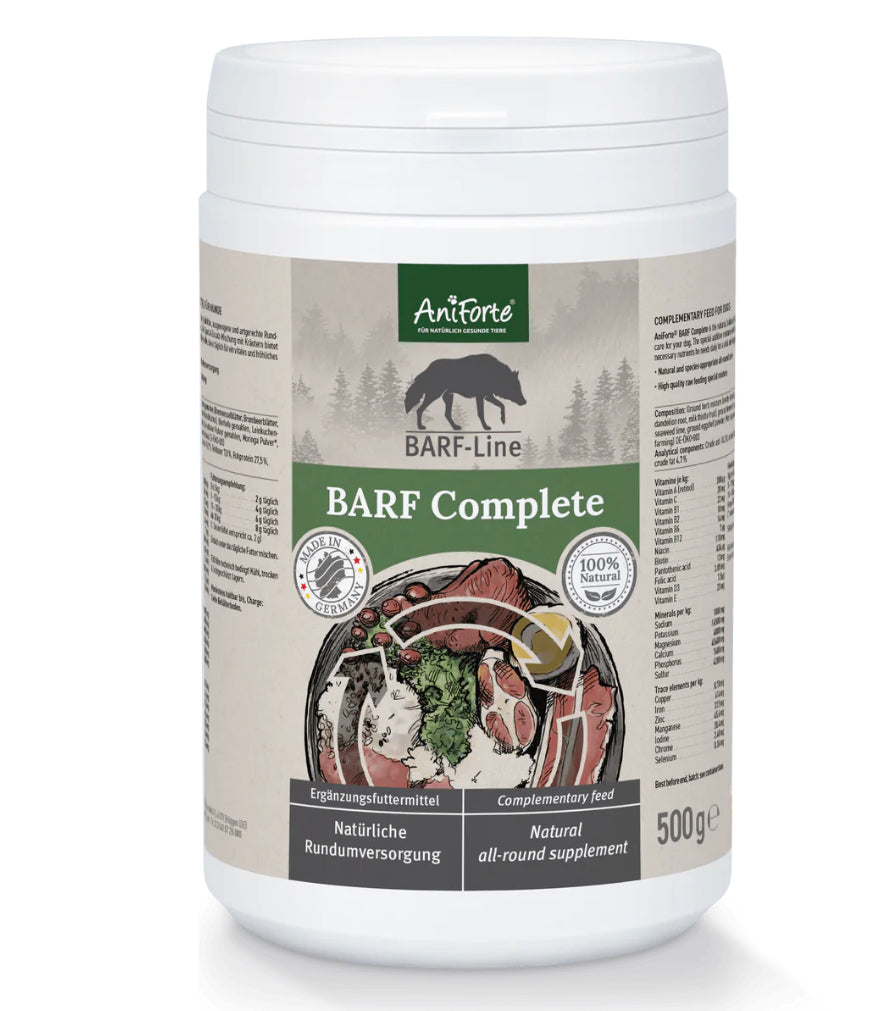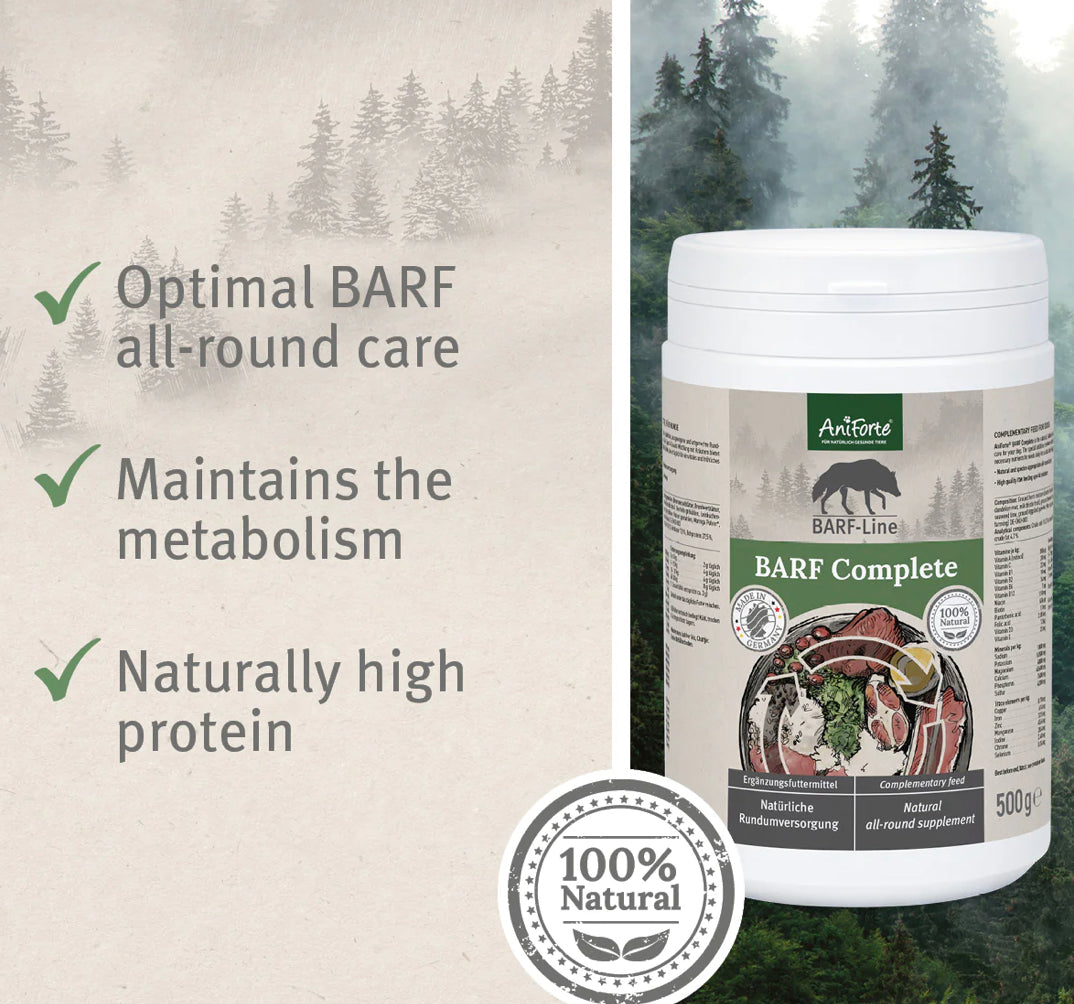 Brilliant Supplement!
An excellent addition to my dogs bowl. Great value for money and lasts a long time. Really recommended this as it gives peace of mind you're covering all your dogs nutritional needs.